Fall is a great time for camping because the air isn't too hot, the leaves are changing, and it's your last chance to camp for the season. Even though the weather is cooler, it should not stop you from getting out into the wilderness and explore. A good thing to do is prepare for the weather and pack a little extra for your last camping trip.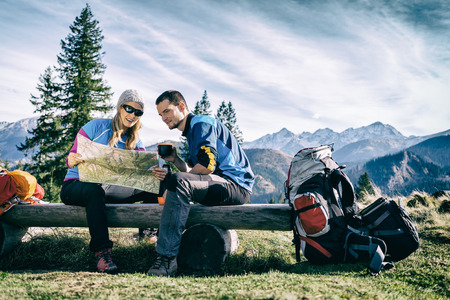 Pack for the Weather
You'll need more than your essentials on this camping trip because the cool air and Fall weather is changing and can be colder than you think at night.
What you'll want to bring:
Thermal Sleeping Bag – a thermal sleeping bag is something you'll want to bring for camping during the fall. The temperature will drop in the evening, and a thermal sleeping bag will help keep you warm and give you a good night sleep.
Sleeping Pad – pick up a warm sleeping pad, so that you don't have to sleep on the cold ground. With this and the thermal sleeping bag, you'll sleep like a baby in your tent.
Extra Fuel/Wood – in colder temperatures, it takes longer to cook food. Bring extra propane for your grill, so that you don't have to worry about running out. If there are fire pits, make sure to stop off and buy an extra bundle of wood to keep you warm at camp. Bring an extra bag of charcoal as well if you're cooking over the fire or on a charcoal grill.
Layers – The most important thing to do is to bring extra warm clothes and layer up because although you may feel comfortable in the moment, that cool Fall air can give you a common cold if you're not prepared. Outdoor weather gear is very important as well.
With all the extra items you are packing, where will you fit it all in your car? You don't have to worry about that when you have a custom trailer from Remackel Trailers!
At Remackel Trailers, we make custom trailers for the adventurous and the hard working. We have a plethora of custom trailers for your specific needs, and we will work with you to produce exactly what you want for your hauling needs.
Contact Remackel Trailers at 651-464-2889 today, and we will help you find that perfect trailer for you traveling excursions!