Our goal has ALWAYS been customer satisfaction.
Remackel Trailers started out in a garage in St. Paul, Minnesota in 1980. The owner, Dennis Remackel hadthe passion to build a quality long lasting, yet great-looking trailers for his customers. Having outgrown his garage and rental space, Dennis moved Remackel Trailers to Forest Lake, Minnesota in 1993. Remackel Trailers has manufactured thousands of utility, paddleboard, and canoe/kayak trailers over the years for sportsmen, businesses, municipalities, individuals and Boundary Water Canoe Area (BWCA) outfitters. Whether you're an individual or municipality, you will receive the same great service and quality product to meet your needs. There are still 25 year old Remackel Trailers on the road today. Call us at (651)-464-2889 or email us at remackeltrailer@aol.com
---
Dennis Remackel
Owner & Master Welder
Dennis grew up in St. Paul MN where he went to school for welding. Shortly after that, with some hard work and dedication, he opened Remackel Trailers. His main focus when opening his own business was that he wanted to provide a quality product. Dennis has worked hard to improve his company with top of the line products to build long lasting trailers. In his spare time, Dennis enjoys hunting and riding his Harley. Come in today and talk to Dennis about your trailer needs!
---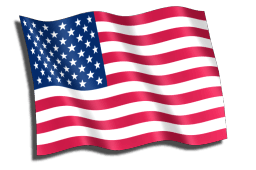 Proud U.S.A Military Veteran
---
Seger & Oakley aka 'Lug Nut'
"Greeters"
Seger is a 9 year old Golden Retriever who makes a great addition to Remackel Trailers. Rain or shine, she makes it into the office where her duties include greeting customers and posing for a picture next to a final product. On break time, you can find Seger outside having a bumper thrown for her. When Seger is not working, she enjoys hunting, retrieving, and of course napping. Come in to see Seger today!
Oakley is the newest member of Remackel Trailers. She is a one year old black lab that comes to us with a lot of energy and personality. She specializes in mischief, cardboard box destroying, and finding that occasional lug nut to chew on from the shop floor. Like Seger, you can find Oakley on break time doing what she loves best, retrieving bumpers! Oakley hopes to see you soon!