Hear what our customers have to say about our canoe & kayak trailer quality and service. Have you purchased a canoe & kayak trailer from us and would like to share a review?
Hi just making a comment about the great customer service that you guys have. I mentioned a problem I had with mounting bike carrier, five bike carrier, and trailer and you remedied that issue right away and we're very willing to work with us on this. That's incredible and you just don't see that anymore. We appreciate your willingness to work with us and make it work you did a great job we love the trailer
10-18-2022
Submitted by: Al Schleusener
---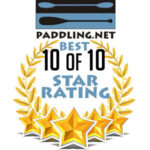 An excellent trailer for those needing utility and canoe/kayak hauling capability. No problems at highway speeds (70 mph). These folks know how to make a functional product and take pride in doing it right.
10-13-2015
Submitted by: Pat G.
---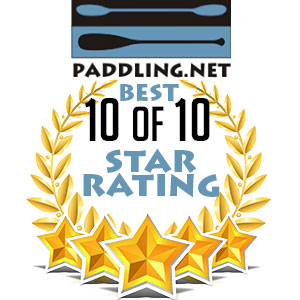 I am writing a review for an 8-place canoe / utility trailer from Remackel Trailers. I am a high school Environmental Science teacher and Outdoor Club advisor in SE Wisconsin, and have been taking my students canoeing for about 17 years now. I have dealt with my share of equipment options over the years, and can honestly say that for my needs, this by far is the best trailer out there.
The construction is sturdy, the pull on the road is extremely smooth, and the functionality in design is exactly what I need to get my crew to and from our destination without concerns about safety or performance. Everywhere you look, the details allow for the efficiency of loading and unloading canoes and equipment you need to get the most out of your trailer. From platforms, to hooks, to handles, the design and placement of the items on and around the trailer have been set up by folks who know what works best when the trip is on. There is nothing cheap about this trailer. It has 13" wheels, marine grade plywood, heavy duty rubber guards to set the canoes onto, and a welded rack that is galvanized inside and out. I am anticipating that these considerations in construction will make this trailer last a long, long time.
I am especially fond of this trailer because it doubles as a utility trailer with 12" sides. Just take out the pins and slide the canoe rack out, and we have a trailer for doing community service projects like invasive buckthorn removal and metal recycling collection from local residents. I opted for the utility cover, and can haul paddles, life jackets, nets, and other equipment in the utility bed with room to spare. I was even pleased to see how they included removable braces that keep the utility cover tight. It hardly flaps in the wind while I'm pulling it.
This trailer is one that I have no regrets about purchasing. I will not need to research other companies if I decide that we need to add to our canoe fleet in the future. Remackel trailers are the Cadillacs of canoe trailers. If you want the best, Remackel is where you go. There are less expensive trailers out there, but if you figure out how many cheap trailers (and headaches) you'd need to go through during the lifetime of one of these trailers, I'm pretty confident that this option is the better deal in the long run.10-13-2015
Submitted by: Wilderness Inquiry
---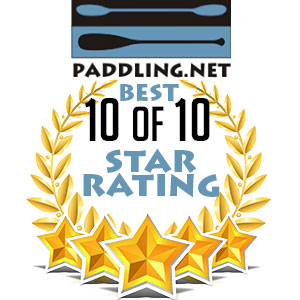 For over fifteen years, Remackel has been our go-to fabricator for custom canoe and kayak trailers. Designs for tandem canoes (6 place), double and triple kayaks (8 place), and even 24' Voyageur canoes (6 place) have all exceeded expectations and held up impressively to rigorous workloads. Year in year out, our trailers will each average between 30-40 trips, fully loaded with gear and boats, traveling primarily throughout Minnesota and Wisconsin, but also to every corner of the US and into Northern Canada.
These are extremely well-built, workhorse trailers and a great value. If you're looking for a top-of-the-line canoe/kayak/outfitter-grade trailer, we highly recommend Dennis and his team at Remackel Welding.08-24-2015
Submitted by: gcpcpa
---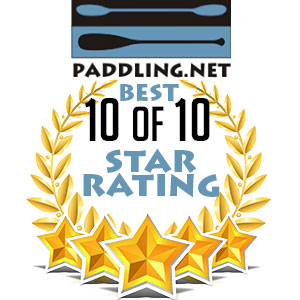 This is an extremely well made rugged 4 boat trailer. I purchased this trailer last December and used it for winter storage under a tarp for my Old Town Canoe in a tough New England winter. In the spring, the trailer was in perfect condition and has been a workhorse in carrying multiple kayaks and canoes for our family river trips. I took it on a 300 mile day trip to the upper Delaware at reasonably high speed on the interstates and it traveled smoothly. I love the storage compartment and the waterproof cover. The trailer has gotten many complements from my boating friends here in New England, including some dealers. I couldn't be happier with my choice.08-18-2015
Submitted by: Christy Huisenga
---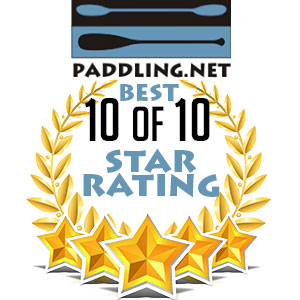 Love our trailer! I feel like it was the perfect investment as I'm getting the value of two trailers in one - a utility trailer I can use all year and a kayak trailer I can use for our summer camping trips. Took it out for the first time last week out was on a 600 mile trip to South Dakota to go kayaking it worked perfectly carrying the kayaks and our luggage and paddles under the canvas in the trailer, worked great!08-12-2015
Submitted by: Chris
---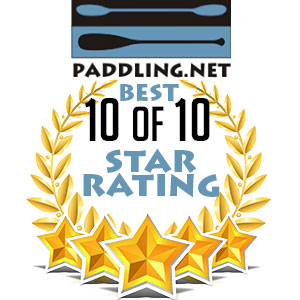 Great trailer - 4 place canoe/kayak with ramps! Trailered well, over 400 miles the first day with no problems! I had been looking for a combination utility trailer / kayak carrier, and this suits my needs very well.
08-12-2015
Submitted by: DE
---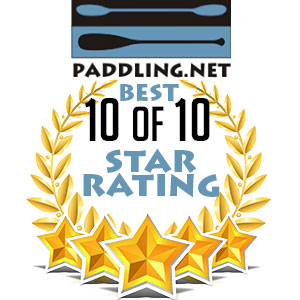 We have a 4 place canoe trailer and it has performed far above any trailer I have used before. Attention to detail as well as welded and built to last. We carried 2 x 18 foot Kevlar canoes along with two shorter canoes and all the gear for BWCA trip. Over 500 miles later - I am pleased. Excellent quality.08-05-2015
Submitted by: KK
---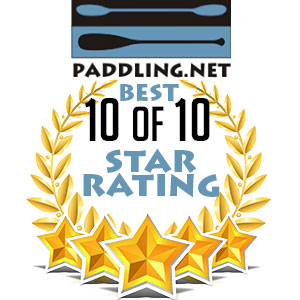 I purchased the 4 place canoe/kayak trailer 5x7 with 16" sides shipped to my house in early July 2015. Tristen at Remackel was super to work with during the whole process. Trailer arrived at 11am and we had it built, titled, and plated (temp plates & bmv was fast) by 6pm, say 5 hours to build it. Everything went together great, well built, solid parts/materials, good assembly plan, no worries.
I just returned from the maiden voyage which was to the UP about 500mi north. 3 fishing kayaks & 1 canoe, the 5x7 boxed loaded wisely, but full. The trailer pulled like a dream, barely new it was back there, 75mph, rain, wind, no issues and the box cover (tarp) worked great, no leaks. If your into fishing/camping trips and need a trailer, the folks at Remackel make the best!
06-25-2015
Submitted by: DBL
---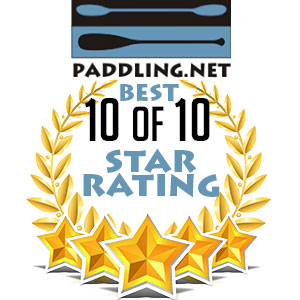 I bought this trailer with the advice of avid canoeists for Viterbo University in La Crosse, WI. When they picked it up, all were very impressed with every aspect of the design and manufacturing. The unit is built (we got the 6 canoe version) and then galvanized so all areas are covered. There are areas to stand on over the tires to load and unload boats, along with an area near the hitch. All equipment (chains, covers, connectors, etc) are of high quality. Very impressive and the owners were wonderful to work with. Should last a very long time.06-23-2015
Submitted by: greg
---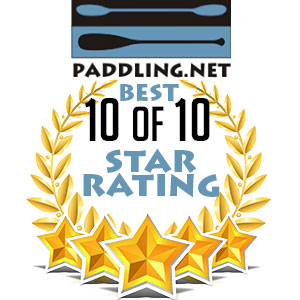 I would give the trailer a 10 except that it is difficult to load the top rack due to the lowest horizontal being short. So you can load a bunch of boats on the middle rung, but you can't hang on to the top rung, nor stand on the bottom one without rock climbing skills. I'll be looking at adding some sort of step to the trailer for the safety of the climbers.
Other than that this is a great trailer, a good price point, and it will last forever.
06-08-2015
Submitted by: Rob
---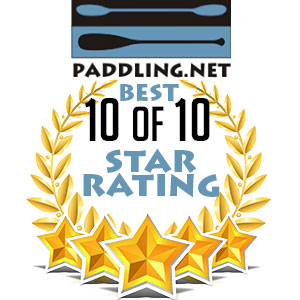 Wow! We've been saying that over and over since we bought the trailer. Our wooden canoes love it too!
Everything about this trailer is well thought out and easy to use. When we picked up ours, we were able to see another one being built--serious frame and solid construction.
We love how bright the LED lights are, the padding on the bars does not mar wooden gunwales, and canoes don't move at all when strapped onto this trailer. We love the galvanized metal since our trailer won't spend much time indoors, and the fitted tarp sheds downpours perfectly and doesn't flap at all in the wind.
It pulls so nicely. These tires roll so much nicer and smoother than the tiny things that are on some other trailers I've pulled, and the diamond plate "steps" welded on by the wheel wells give a sturdy place to stand for a higher reach.
Previously we had thought about modifying a utility trailer ourselves to haul canoes, but we are so happy we bought this one instead.
05-27-2015
Submitted by: feedlot1
---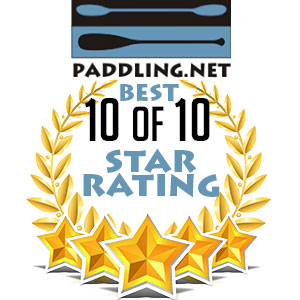 I purchased a REMACKEL 4 place canoe trailer recently. Great item to have. Trails well. Easy to load (1/4 of the time it takes to secure on trucks or cars). VERY WELL MADE! Excellent buy. Highly recommend. This should be a selection for all serious canoe people transporting and canoe tripping.
05-01-2015
Submitted by: North East Wisconsin Paddlers
---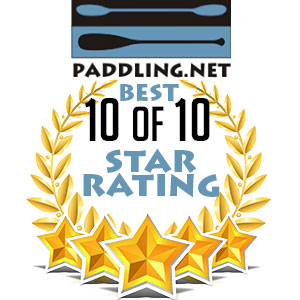 Our club special-ordered a trailer from Remackel Welding. Dennis worked with us to design and build a trailer to our needs. We needed a trailer to haul at least 12 whitewater boats. Dennis built a trailer with 3 uprights (yes 3) which allow us to overlap the sterns of the boats on the center support. When we loaded it for the first time, we were able to load 12 whitewater kayaks on the lower arms alone, plus 3 sea kayaks on the upper arms (plenty of room for another one). And we put another whitewater boat inside the box (diagonally) with room for paddles, helmets and PFDs, and still close the gate.
The trailer hauls smoothly and the construction will last us for many, many, years. We got much more trailer than we had hoped to get.
04-13-2015
Submitted by: KMT
---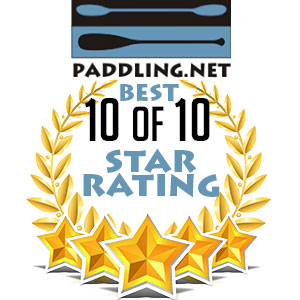 I just picked up my new 4 canoe/kayak trailer from Remackel Trailer last weekend. My son and I drove 1600 miles round-trip to pick it up. It was worth well worth the trip.
I almost don't know where to start. The design of the trailer is so well thought out. The craftsmanship is from a different era. The attention to detail is unmatched. I have an engineering background, and I just marvel at the quality and design of this trailer. You can tell that Dennis and his team take tremendous pride in their work.
The trailer rides extremely well both empty or fully-loaded. It is very stable and rides so well that I almost forgot that I was hauling a trailer during my return trip from MN to OH.
Finally, through all of my interactions, from creating the specs to picking up the trailer, Dennis and Tristen were responsive, thoughtful, and a pleasure to work with. I would recommend Remackel Trailer to anybody who is looking for a very high quality trailer that will get the job done.04-08-2015
Submitted by: genius0022
---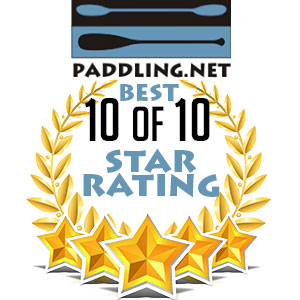 Best kayak/camping trailer out there. It is made with the care you would take if you were making it yourself - everything has been thought of... Great design, construction, and materials throughout.
04-06-2015
Submitted by: David
---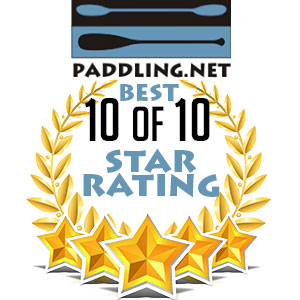 After years of renting canoes and kayaks and trying to strap them on the top of my car.....I got tired of it, the scratches to the vehicle, the picking up and dropping off at the paddling shop, and mostly being at the schedule of when the boats were available. So I bought my kids and myself kayaks this year. So that left me with the debate on how to transport them. I looked at ways toe rig them up top, at T bars, and finally at trailers. Initially I looked at the Yakima brand as I liked the idea of being able to fold up the trailer for easy storage. However tempting that was I couldn't get past the cost...especially once all the mounts were added in, and the fact that it was pretty one dimensional. Luckily I saw the Remackel website and was very interested. Loved the idea of how easy it looked to mount your boats, how well the trailers were built, that they are built in northern Minnesota and mostly that they can be used for so much more than just hauling my kayaks. So I went for it and bought the 4 boat trailer. I absolutely love it!!! I could easily fit 5 or 6 kayaks on it and I already cleared out a couple of trees now that I have a trailer to haul brush with. I'm a bit of a handy man as well and it will come in VERY handy on my trips to the lumber yard.
I picked mine up and it was really neat to see the set up...Dennis and Tristen took me in and showed me around. Was really interesting to see all the hand work they do themselves and what a quality product it is. I also think their pricing is very reasonable....I HIGHLY recommend this product and I'm so glad I went with Remackel!!!
03-23-2015
Submitted by: kv
---
Just bought the 4 kayak deliverable Remackel trailer. Assembly was incredibly simple. It is plain to see that Remackel worked really hard to make the instructions clear and assembly easy.The trailer looks awesome. It tows as well as any trailer I have ever towed. It is the best kayak trailer on the market. Tristen at Remackel, worked really hard to make sure delivery was flawless.
01-30-2015
Submitted by: Alex M
---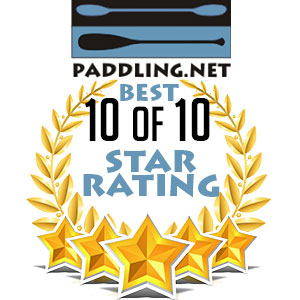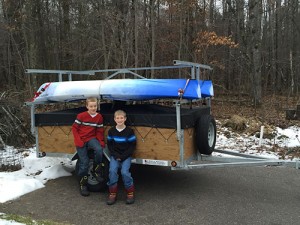 Just picked up our 4 place canoe/kayak trailer. Awesome steel construction and many little features to make this a long-lasting and convenient trailer. The best customer service! They agreed to meet me on a Sunday for my convenience, and spent extra time helping repair some electrical issues with my trailer hitch when we discovered a problem. If you want a quality, multi-purpose trailer with a business to stand behind their product and amazing customer service, Remackel Trailers is your best bet! Would definitely buy another if I am ever in the market.
Deb
12-23-2014
---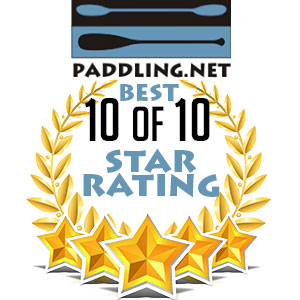 The Remackel 4-place canoe trailer is one well designed and quality built trailer. Details of build quality were especially evident while assembling, as I opted for shipment of a crated unit, which was less costly than the long drive to Minnesota.
This is a very sturdy trailer, with high quality welding of the steel frame and exceptional quality galvanizing of all steel components; even including the wheel and spare tire rims. I thought the 30 year guarantee on the galvanizing sounded a bit extreme, until seeing it up close. There are a number of design features; all built to last. And this trailer does double duty as a very handy utility trailer. You can either easily remove the canoe rack components to convert to a sturdy 5' by 7' box utility trailer, with 16" heavy duty tail gait, enabling hauling of sheet stock, or the canoe racks can be used to haul 16 ft. framing lumber with ease. This is a very handy feature.
The canoe racks are really heavy duty and feature high density rubber gunnel guards riveted onto the galvanized steel frame, a very nice feature for the ash and cherry gunnels on my 16.5 ft. Langford Ultralite Prospector. Loading canoes onto this trailer is dead simple, and so much easier than roof mounts that limit you to one canoe capacity. I prefer to put the Langford on the top rack, above the hood height of any careless drivers. My 14.5 ft. Wenonah Vagabond solo goes on a bottom rack, and while the Esquif 14.5 ft. Pocket Canyon with its extreme rocker for whitewater will fit on the bottom rack, it is easier when alone to mount it on the top rack.
This trailer comes with a very nice custom fit rubberized tarp, which combined with two removable sturdy aluminum tarp bows that prevent rain from pooling on the tarp, keeps the cargo box dry. After a night of heavy rain while camping (3 inches!), all gear in the trailer box was bone dry!
The 5 ft. by 7 ft. by 16 inch high box provides more than enough room to haul camping and canoeing gear, leaving the back of my Jeep free for the dog and any gear I want locked up. With the heavy duty construction this trailer has enough heft to be very stable on the highway in winds, etc., yet is light enough for easy towing on back roads and trails.
I have owned a few trailers in my time, and the combination of unique functionality and high build quality beat anything I've seen. Highly recommended.
Ruff
12-06-2014
---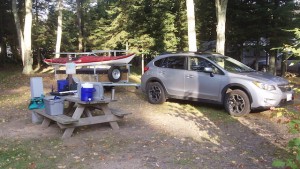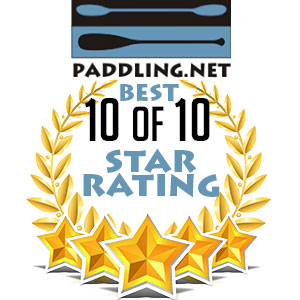 What a pull! Just got my new four boat 16 inch walled Remackel trailer and drove up to the Apostle Islands for a quick kayak dip in Lake Superior before heading south across Wisconsin the long way. Trailer road great! Backing up is a breeze. Cannot wait to use on an extended camping/boating/biking trip. Easy to move by hand to store. Wonderful and great craftsmanship - get it - a craft made by good men to move your ship...
---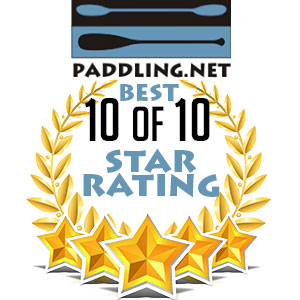 Absolutely love it! Straight forward and well diagrammed assembly. Definitely a two person job but only took a couple of hours. High quality materials and very well constructed. Everything was color coded, pre-drilled, and lined-up perfectly.
I spent hours and hours researching kayak trailers. I really wanted a multi-purpose trailer to haul a lot of gear and our kayaks too. The Remackel trailer is perfect. It's super-solid, tracks beautifully, and looks great. Dennis and Tristen were very helpful answering all the questions I had both before and after purchasing and assembly. Really great guys to work with.
We've been avoiding our kayaks for the past two years because it was just getting too hard to get all three of them up on the roof of my pickup and strapped down. No more. Got the trailer on Tuesday, assembled it that evening, and was on the water on Sunday. Perfect!
JH
08-20-2014
---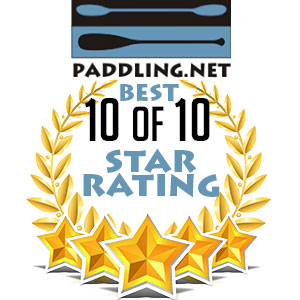 I bought a 4-place, 2200 lb capacity model and I am very impressed by the design, construction and features of the trailer. Dennis has put a lot of thought into strength/weight ratio. Material selection and execution of the design are top-notch. Tongue jack and spare tire included add to the value. I spent many years pulling canoe trailers around at a summer camp and this is easily the best I've ever used.
SRM
05-18-2014
---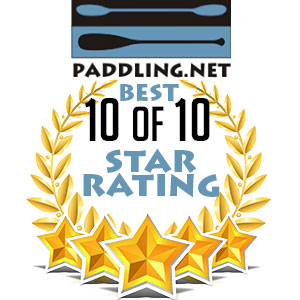 Picked up trailer from Remackel and drove 500 miles home. No problems, pulled straight and true. Very pleased with design and craftsmanship. A wonderful balance of utility trailer and canoe trailer. Well Done. I recommend without reservation.
Ambyth
05-09-2014
---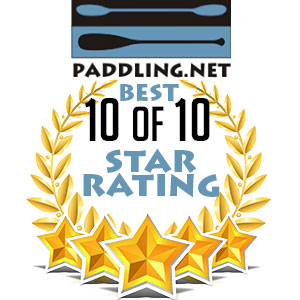 Picked up my Ultimate 4 rack canoe trailer 3 days ago. I drove it home 200 miles and was very impressed with the workmanship and attention to detail. The trailer is extremely well built and appears to be very durable for the long run. Dennis has been building trailers for 25 years and it shows in the quality of his trailers.
Tim
04-28-2014
---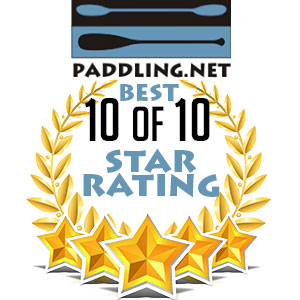 When we were looking for a new canoe trailer we heard great reviews of Remackel Canoe Trailers from other outfitters on the Gunflint Trail. We bought our first one a few years back and we are getting another one this spring. Denny actually will custom build any kind of trailer you need. We wanted to change up this trailer a bit and Denny had no problems changing the trailer to what we wanted. We love working with him and he builds high quality trailers for a great price. Thank you Denny!
Bonnie
04-24-2014
---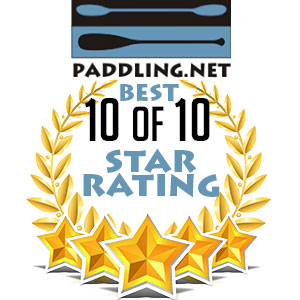 We picked up our 8 place canoe trailer from Remackel's last week and it looked great. Nice welding workmanship,canoe protectors on the rails. Tie down hooks, tires and box just the way we wanted. We ordered the trailer of course and Dennis was very careful to make us what we wanted as well as what we needed. The communication was excellent. Anyway off to Wenonah we go and pick up 8 heavy livery canoes,and head back to Little Falls. The trailer performed excellent. It's super balanced, no sway at all. 65mph with 700lbs of boats and it tracks like it's on rails. I forgot to mention the sweet custom made tarp with tie-downs that covers the box, doesn't even flap at highway speeds.
Thanks Dennis.
John Carpenter
04-23-2014
---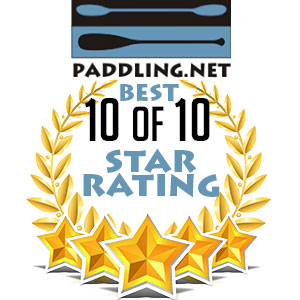 Best customer service I've received! Will definitely buy here again. I heard about them through a friend of mine who spends a lot of time researching his buys, so I knew I could trust his recommendation and he was right! Very easy to use and at a great price (which isn't a common thing these days)! The racks are removable which was a huge selling point for me as I use trailers for work daily and for camping-canoeing-atv trips.
Thanks again guys!
Barlow
03-31-2014
---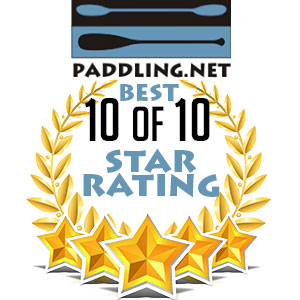 I bought the 4 place canoe trailer and the canoe racks are so easy to remove. I would recommend anyone buy a canoe trailer from Remackel trailers.
Molly
03-31-2014
---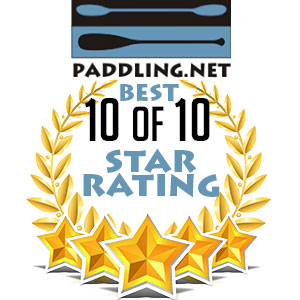 The entire rack and frame are very well hot dip galvanized. Innovative design features built for long time use and durability. Our Scout Troop will have for generations to come.
GC
3-28-2014
---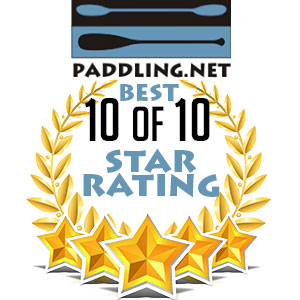 Great product from a fantastic, family-run company. Trailer I received was very high quality and the customer service was top notch as well. Can't really ask for much else! Would definitely recommend to anyone looking to purchase a canoe trailer.
Cim
03-20-2014
---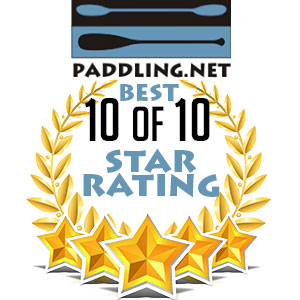 This trailer is so versatile! I love the fact that the canoe racks are removable because I have a lawn mower business and it works perfect to haul my mowers around!
Devin
03-20-2014
---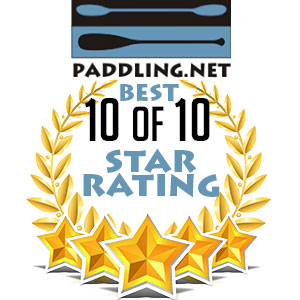 I have used Remackel Trailers in the past and can say without hesitation that they are some of the best trailers on the market. They're sturdy, carefully crafted, and the owner of the company is extremely knowledgeable about his product. They're a truly local and American made product. Buy one and it most likely be the last trailer you'll ever need because it's built last.
B. Johnson
03-20-2014
---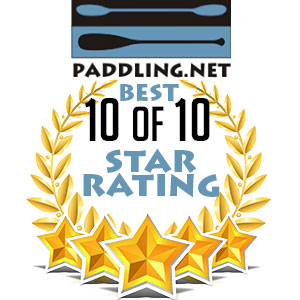 Purchased a canoe trailer from Remackel Welding and I am very pleased with the quality and utility. I wanted a trailer that could be used year around and not just for canoes. I got the heavy duty one (3500# axle) and use it to haul everything from yard mulch to rocks. Being able to remove the canoe rack really helps. Only wish I would have gotten the trailer years ago. Great Product!
Larry
03-12-2014
---