We look forward to hearing from you.

Remackel Trailers is located in Forest Lake, MN. Since 1980, Remackel Trailers has manufactured thousands of trailers excellent service & quality. Feel free to call us so that we may answer any of your questions. You can also stop by in person at our location

Call us: (651)464-2889
Email us: sales@remackeltrailers.com
6255 210th Street North
Forest Lake, MN 55025
We are open: Monday – Thursday, 8am – 4 pm CST | Closed For Lunch From 12:00PM – 1:00PM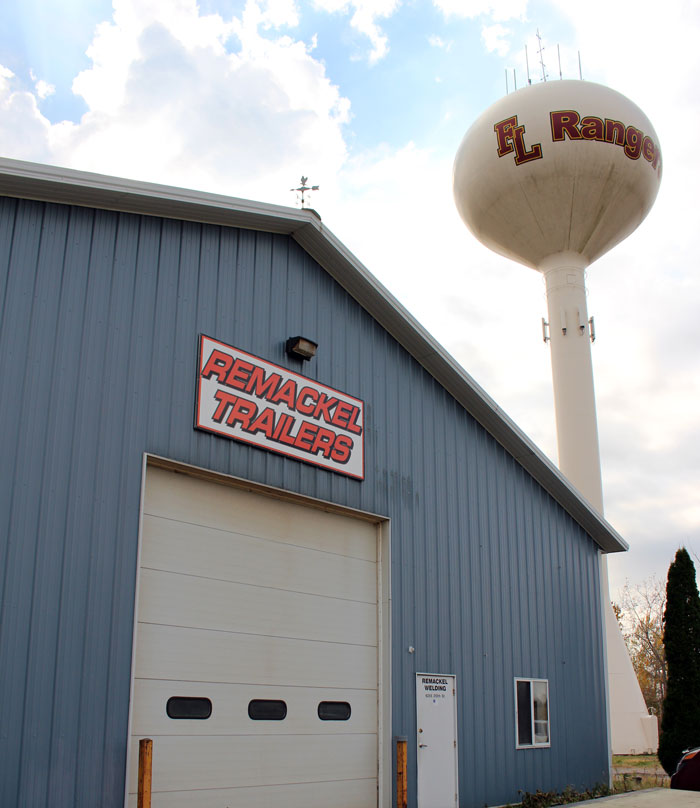 Our building front in Forest Lake, Minnesota. The water tower is a great landmark to find us.