Traveling gives us the peace and mind we need when we sometimes have stressful lives, whether from work or the daily routine. It's a way to escape the real world and give us a sense of exploration and adventure.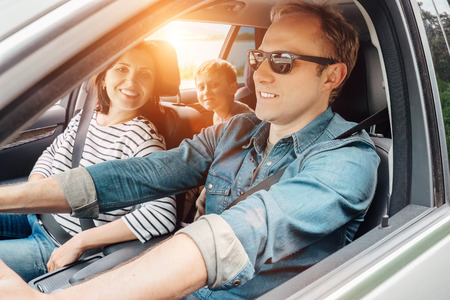 Where to Go?
If you're wondering where to go, just pick a destination and go. It doesn't have to be a strenuous planned trip. The reason for traveling is to get away from all the anxiety and stress, so it should be about not planning to heavily. Take a road trip for the weekend, and even go camping. Pack up the car with your friends or family and consider investing in a custom trailer for all your gear!
The Benefits of Travel
All the benefits of traveling and taking trips will ultimately make you a happier and healthier person. You won't be stuck in the same place doing the same old routine.
Appreciate home
Improves social skills
Become more independent
Creates memories
Broadens horizons
Exploration and adventure
These benefits can be extremely helpful when stressed out in your daily life. And if you pack the right way with a custom trailer, the road trip will be much more relaxing and enjoyable. We tend to forget sometimes that we may need a break from the hard work we do during the week. We usually just want to do nothing on the weekends, which can be nice as well. But the stress relief that comes with traveling is much greater than sitting at home and doing nothing. You will be able to completely escape the real world as long as you put your phone down.
At Remackel Trailers, we make custom trailers for the adventurous and the hard working. We have a plethora of custom trailers for your specific needs, and we will work with you to produce exactly what you want for your hauling needs.
We have utility trailers, which are great for traveling and camping, canoe, kayak and paddle board trailers for the adventurous, and equipment trailers for the ones who need to haul their work equipment.
Contact Remackel Trailers at 651-464-2889 today, and we will help you find that perfect trailer for you traveling excursions!