Gary from Avon, Connecticut bought a canoe trailer and had it shipped to his house. He got the 4 place canoe trailer with LED lights. Gary was so thrilled and happy with his trailer that he sent us a email….read his email below….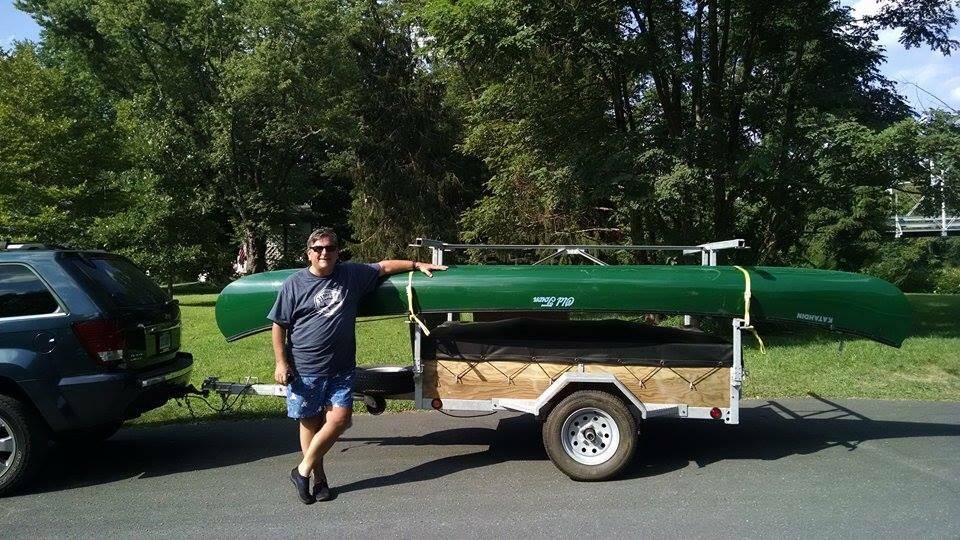 Dennis,
I wanted to take a few minutes to thank you for your remarkable
trailer you shipped to me in Connecticut last December(2014). It doubles as my year
round storage (under a tarp) for my Old Town Canoe and gear and our family
tripper when the weather got warmer. I've loaded it with 6 kayaks plus the canoe
for local trips in Connecticut on the Farmington River with the whole extended
family. It has allowed me to share my passion for river running with my children
and grandchildren and my sister and her family. Last weekend I took it 300 miles
round trip to run the upper Delaware. The trailer performed perfectly on that
long trip on the interstate at reasonably high speed.
I've gotten great compliments on the quality of the trailer from many of the boating pros around
here. I haven't seen any trailers in New England that can match it. I'm looking
forward to many years enjoying paddling around the northeast thanks to you
folks.
I couldn't be happier.
Gary
Avon, Connecticut
Thank you Gary for your kind words!!!!!